The Free Daily, Weekly, Monthly Planners Printable Plus Fillable PDF to help organize your schedule.
This planner can help you get organized. It is the perfect tool for scheduling, to-do lists, and more. You can use it for work, school or at home. If you're planning on doing some long-term projects or short-term ones then this planner may be what you need! The great thing about this planner is that you can choose to work on printables or on a fillable PDF.
The planners are just minimalist designs including Daily, Weekly, and Monthly. Both Weekly and Monthly planners have Sunday and Monday Start. These are in US, A4, A5, and half letter sizes plus the fillable PDF in A4 size.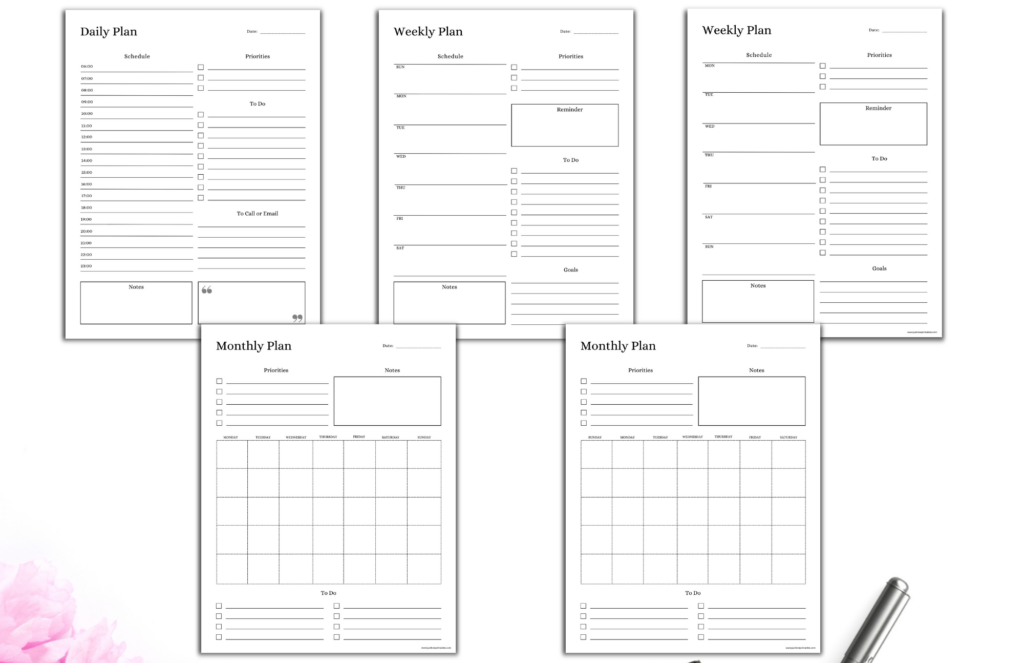 With this fillable PDF, you can easily edit and track your schedule.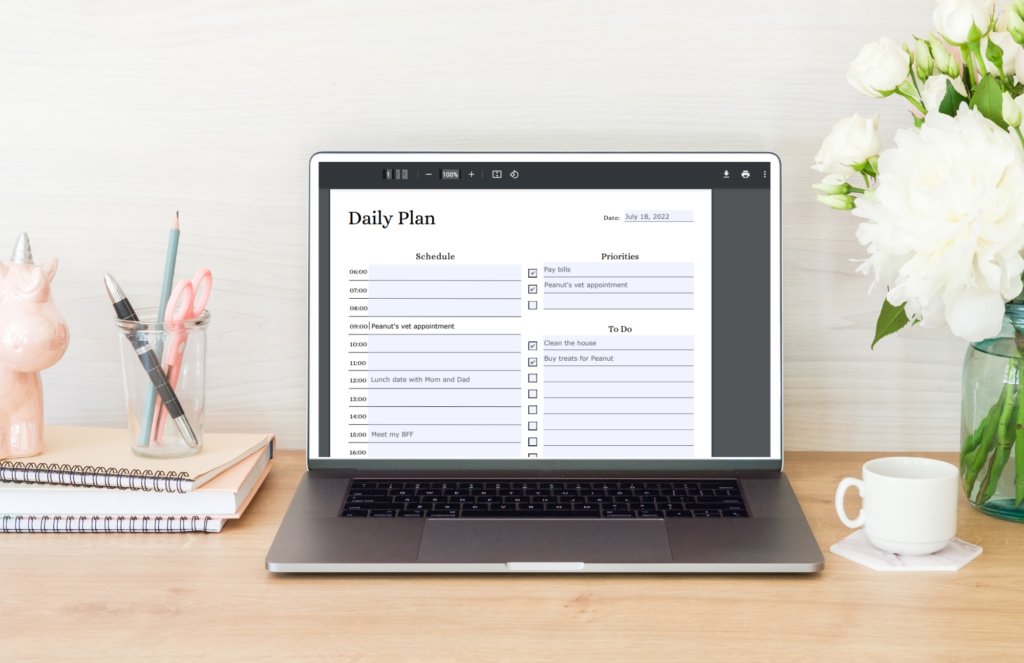 I hope this post has helped you get a better idea of how to use your planner. I think the best thing about planners is that they help you stay organized, which means less stress and more time for other things. I know how hard it can be to get started with a new planner or even just change up what's in your current one!
Want these planners and fillable?
Happy Planning!