The Undated Monthly Planner is a tool that helps you organize your time and makes you feel more in control of your daily activities. It helps you plan ahead, stay organized, feel confident, be productive and confident in your work.
The Undated Monthly Planner is designed to help keep track of upcoming appointments or events as well as ongoing projects that need regular attention such as household chores or bills due dates.
A monthly planner is a great way to organize your life, especially if you're looking for something that will help you stay on top of things. It helps you organize your time and makes you feel more in control of your daily activities.
What's in the Undated Monthly Planner?
Inside you will find:
Cover Page
Daily, Weekly, and Monthly Schedule: Keep yourself organized by writing down all of your tasks, appointments, and reminders. This also includes Monday starts and Sunday starts.
More Trackers and Pages!

Goals/To Do/Notes
Travel Planner
Cleaning Checklist
Water Intake
Medication Tracker
Password Keeper
Sleep Tracker
Savings and Expense Trackers
Weight Tracker
Fitness Planner
Grocery List
Bible Study
Letter to God page
Art/Doodle page
2 coloring pages
This is a compilation of all the planners. There are 15 undated monthly planner designs and each has 27 pages. The good thing about this is that you can use it as often as you want. Just simply print it!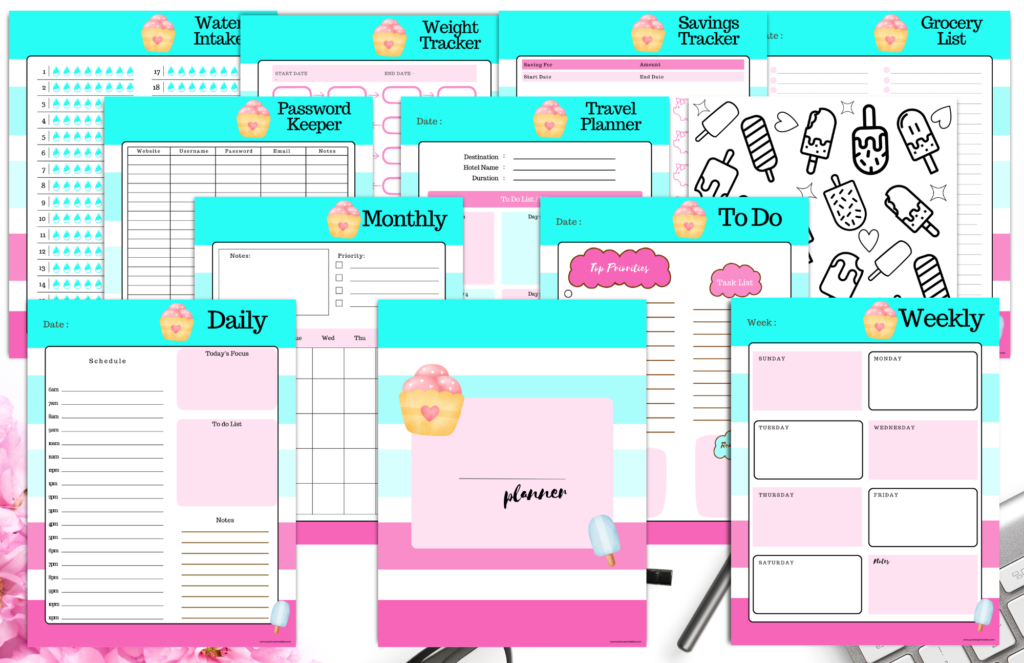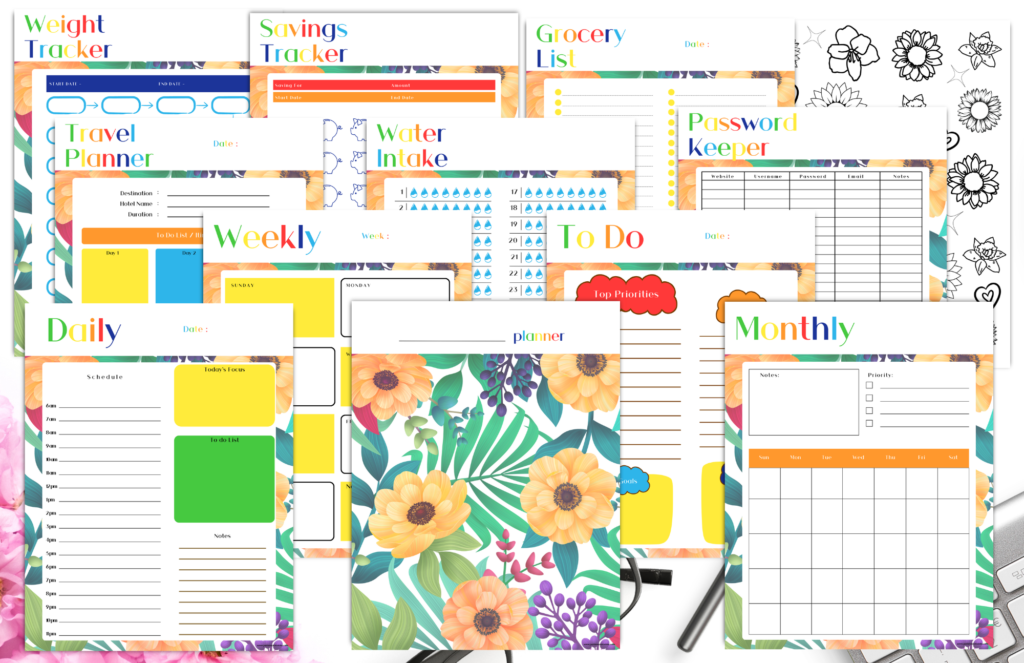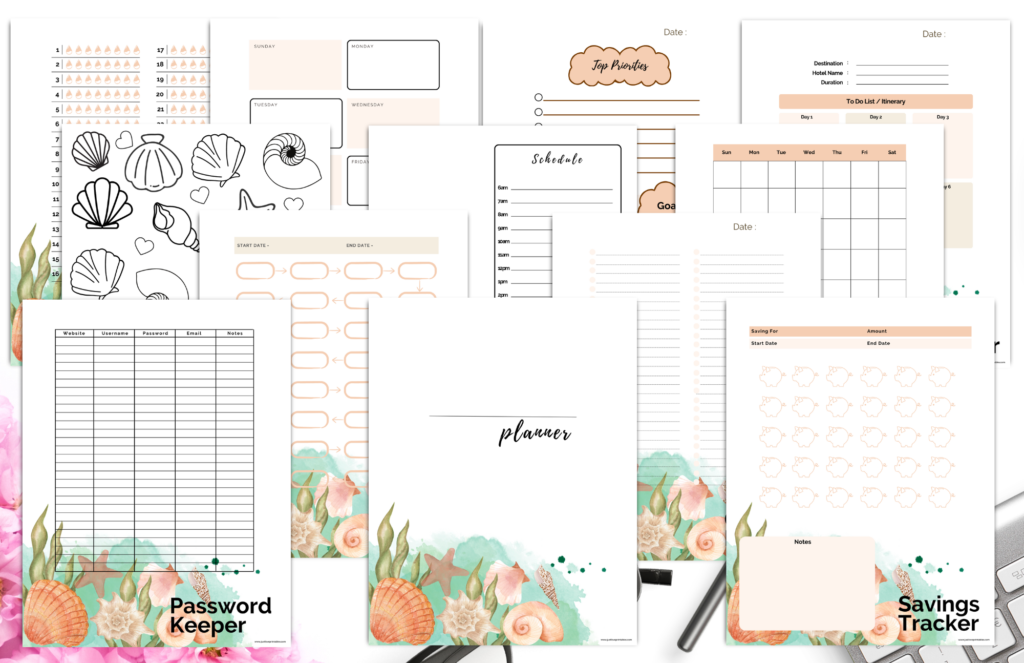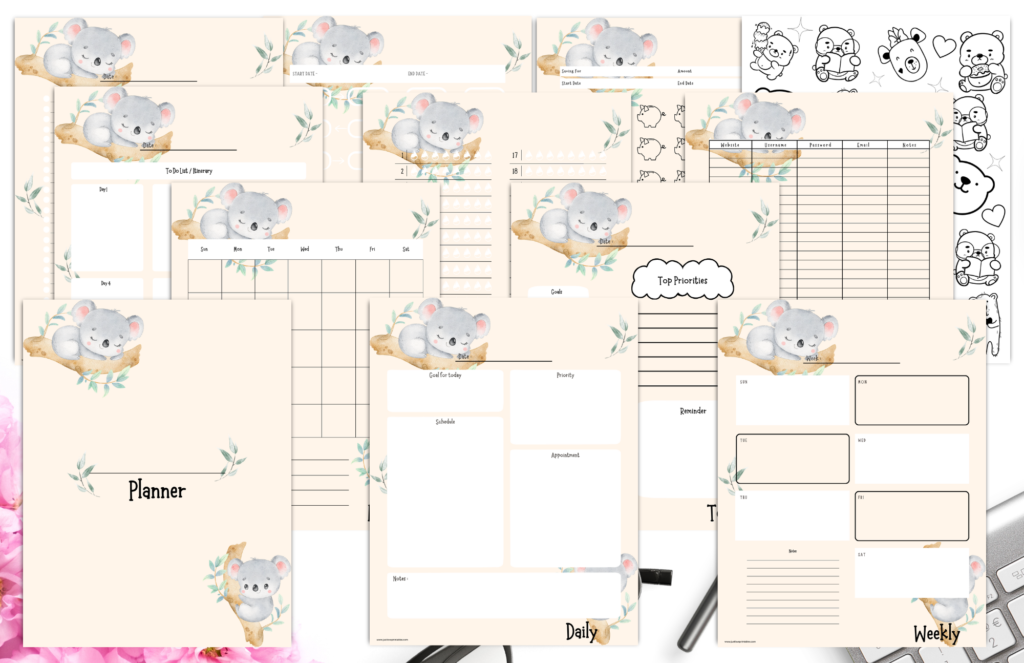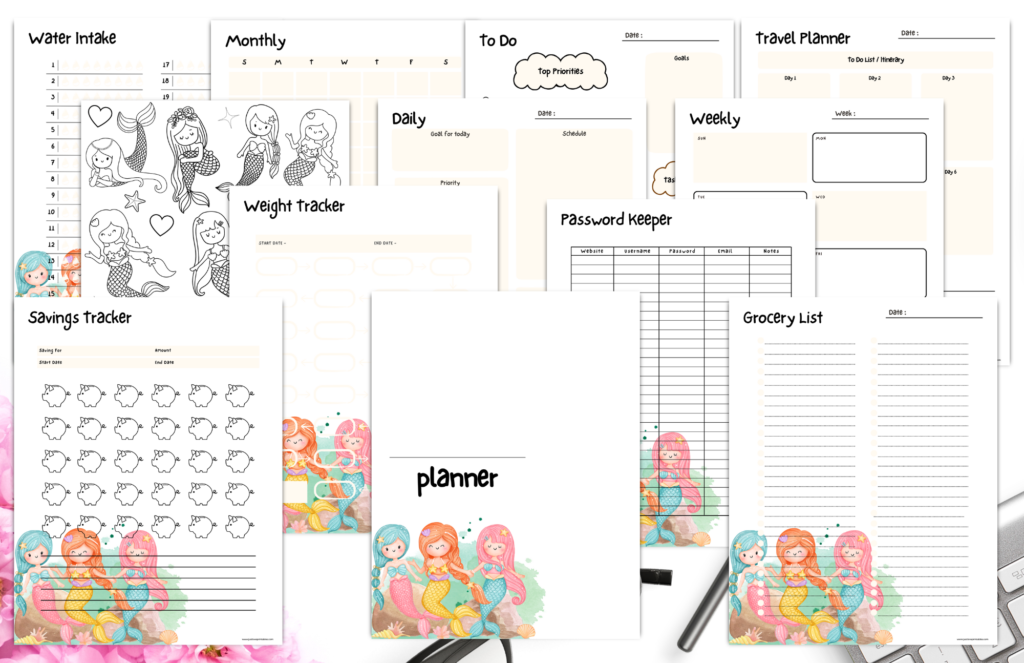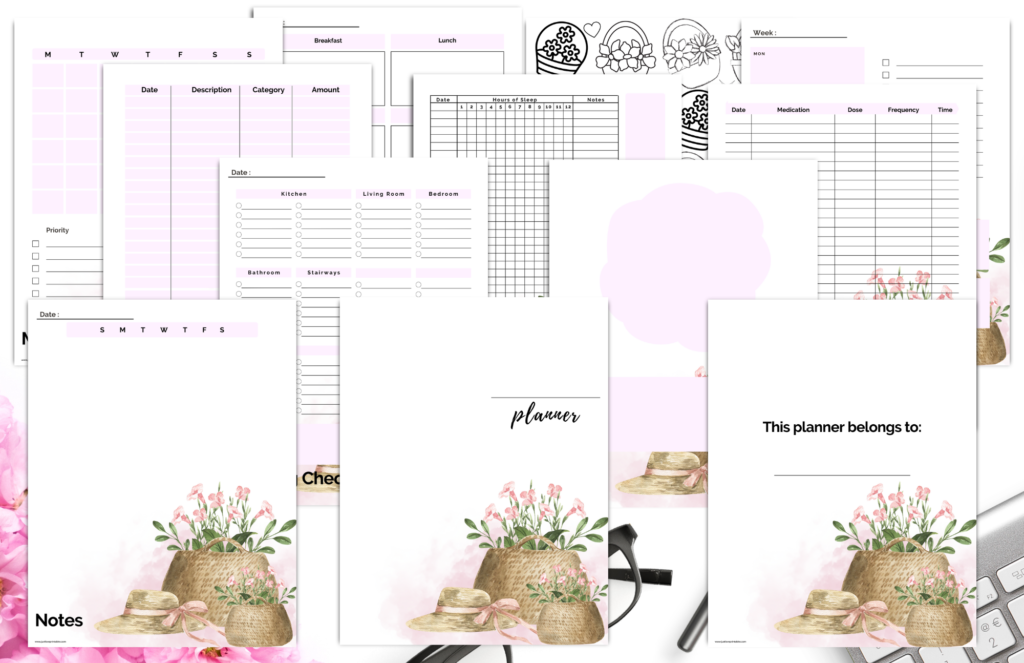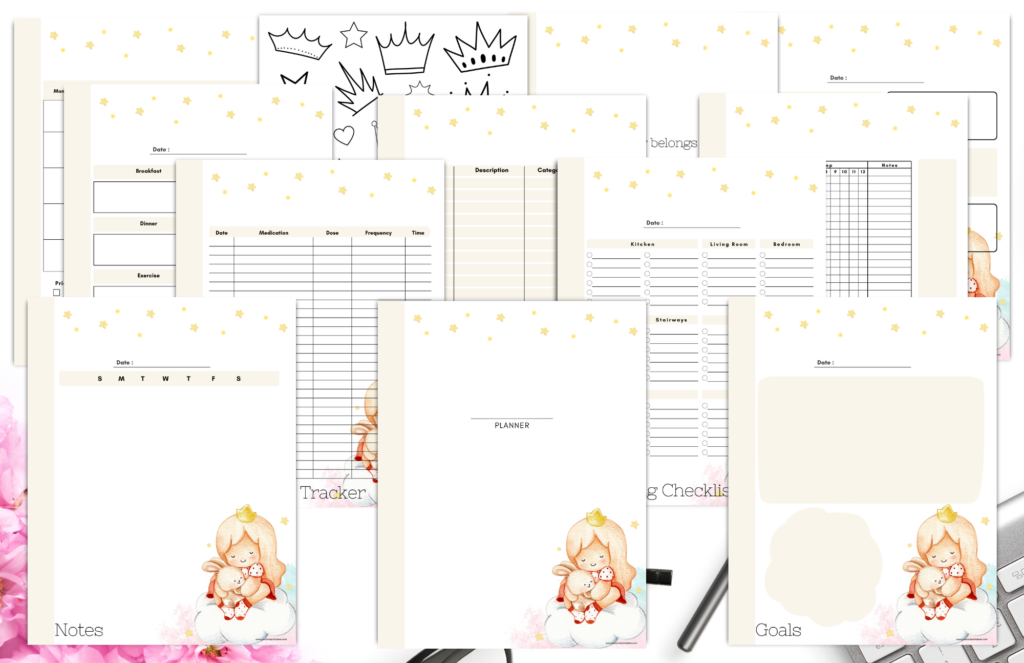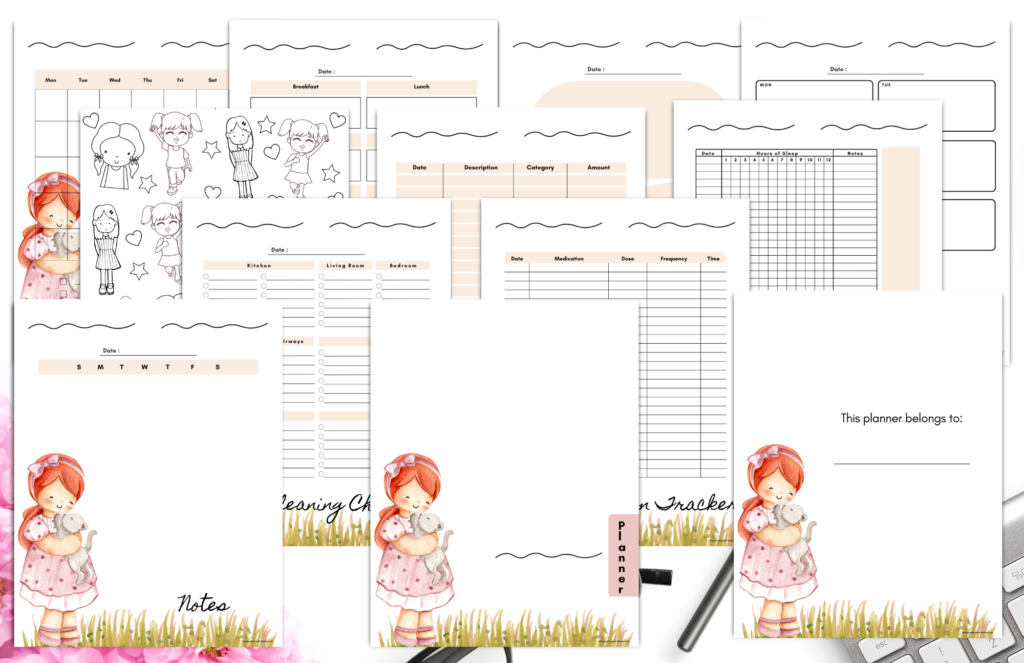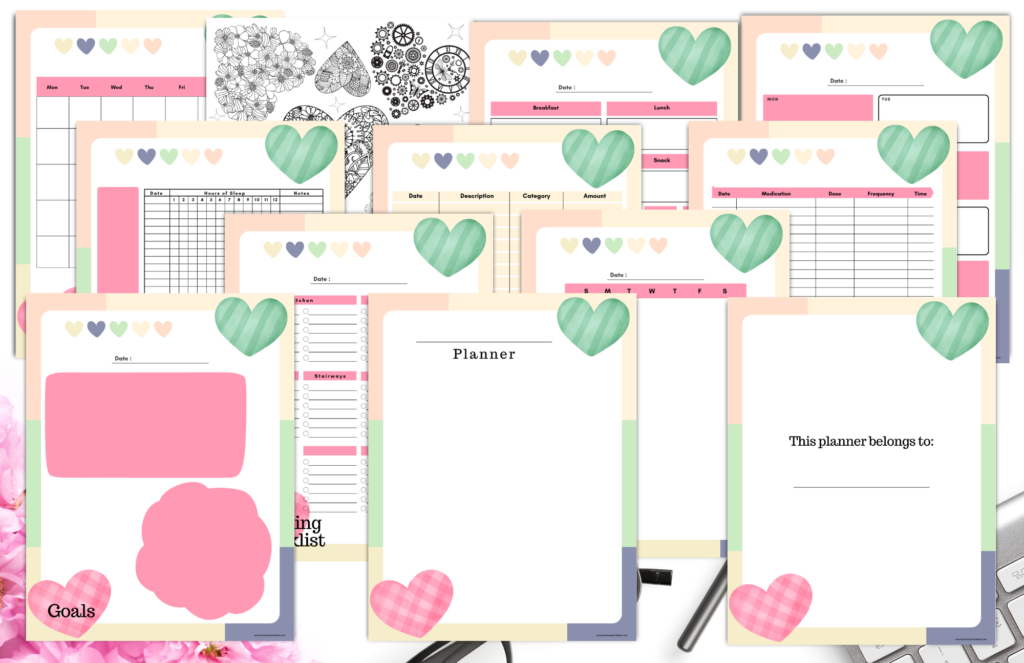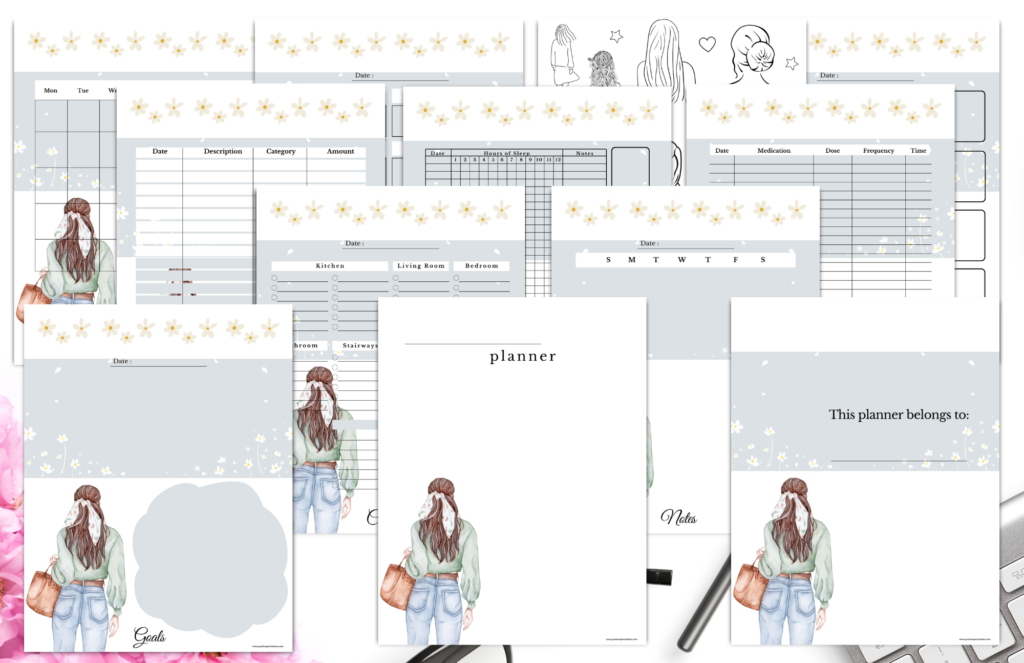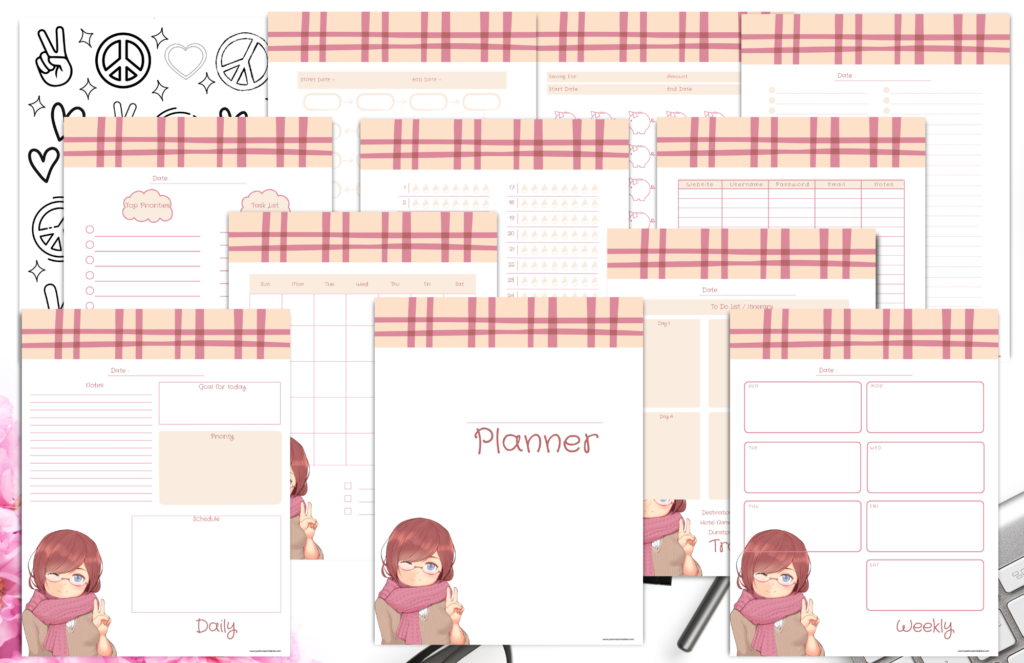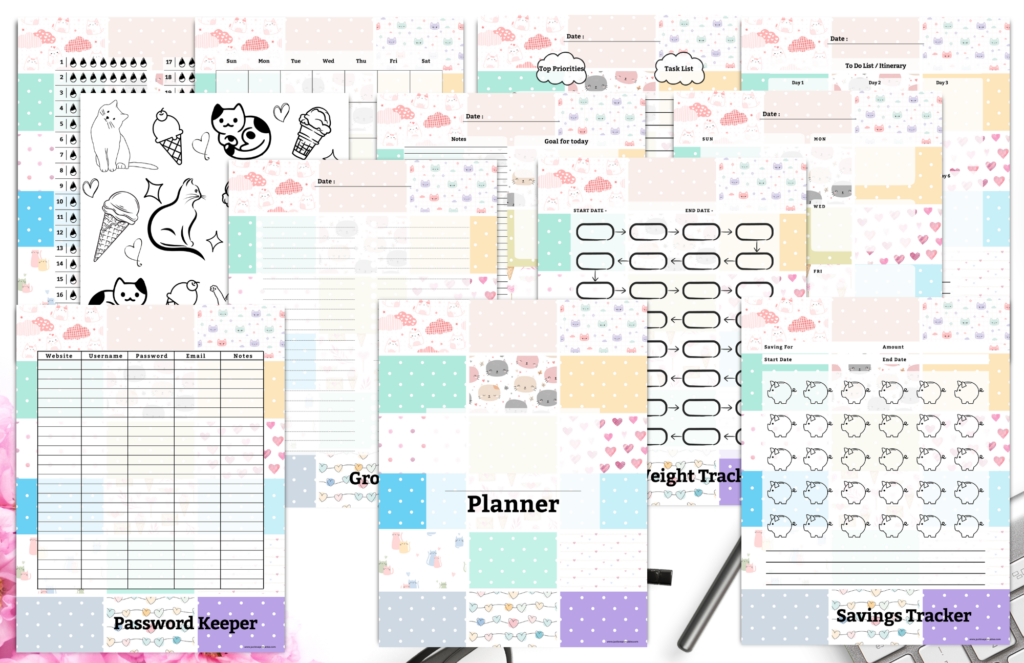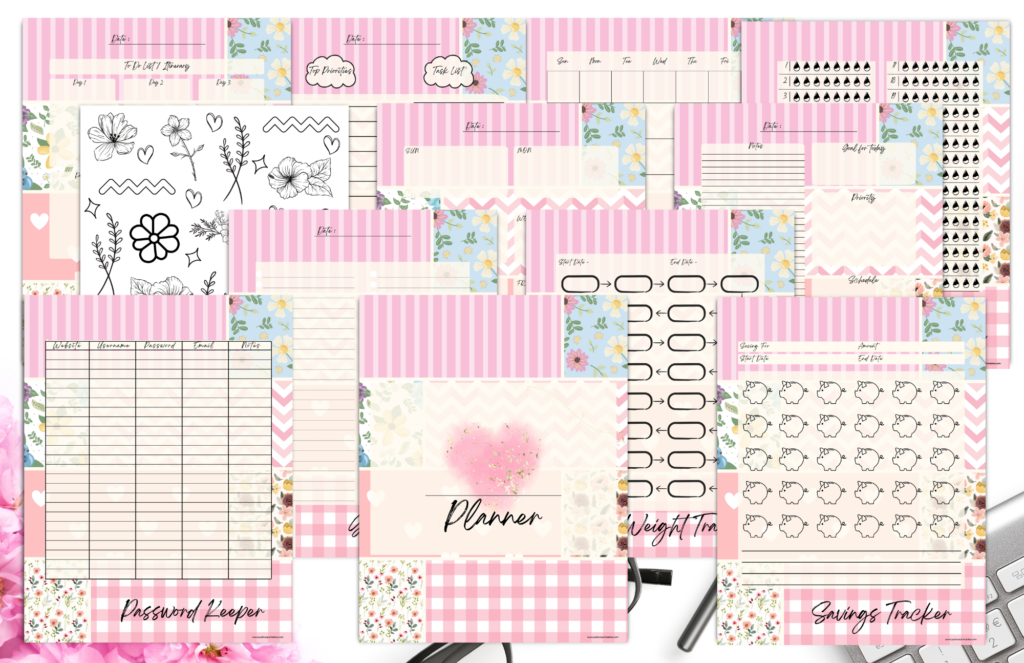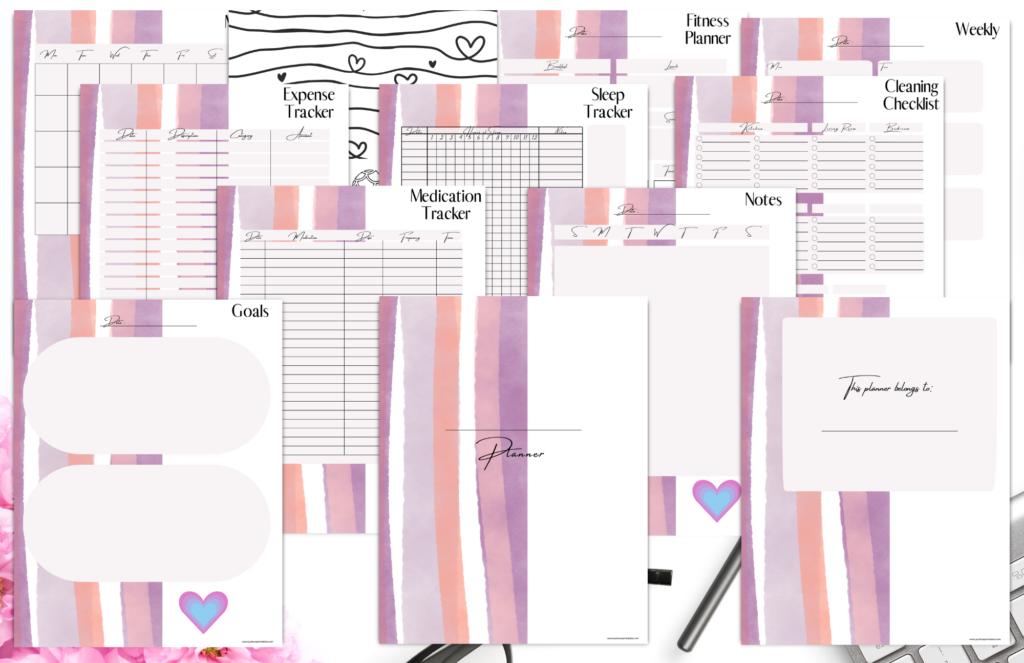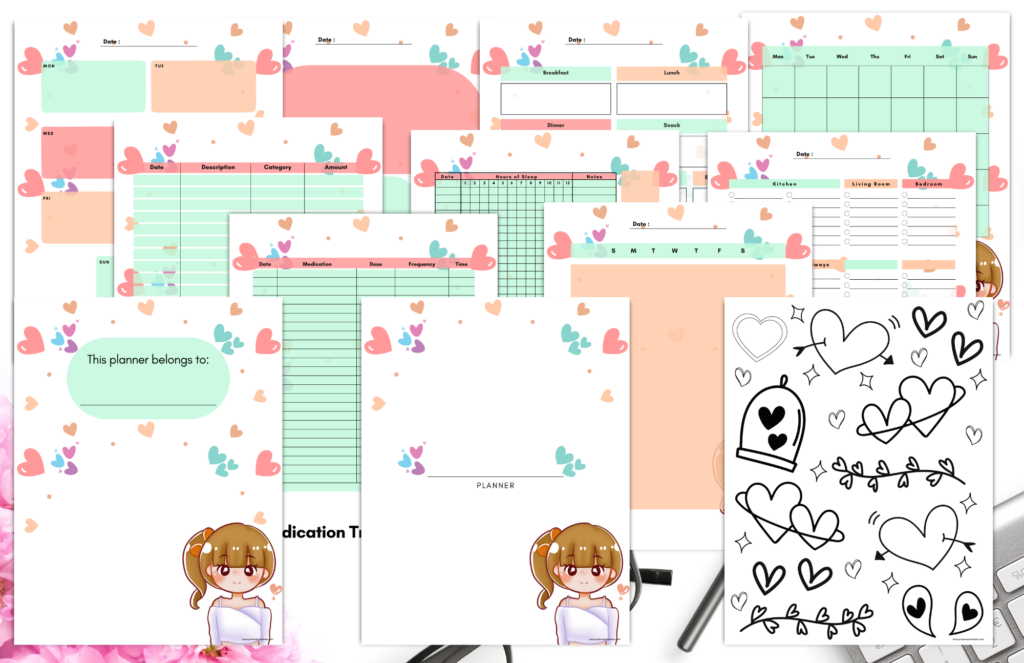 There's a lot that can be accomplished with a monthly planner!
Planning ahead: You'll have plenty of time to plan for the future! You'll be able to see what's coming and prepare accordingly.
Planning for the week: You can use this tool to keep track of your daily schedule so that you won't miss any appointments or deadlines—and if there's an urgent situation arise, it'll be easy for you to remember where exactly everything falls into place in relation to each other.
Planning for the month: This is especially important if you're trying out new hobbies or activities throughout each month (like learning how to cook)…
You can start your own personal monthly planner today!
Happy Planning!
Check out these printables: