Keep track of everything with this free printable bumblebee-themed student planner!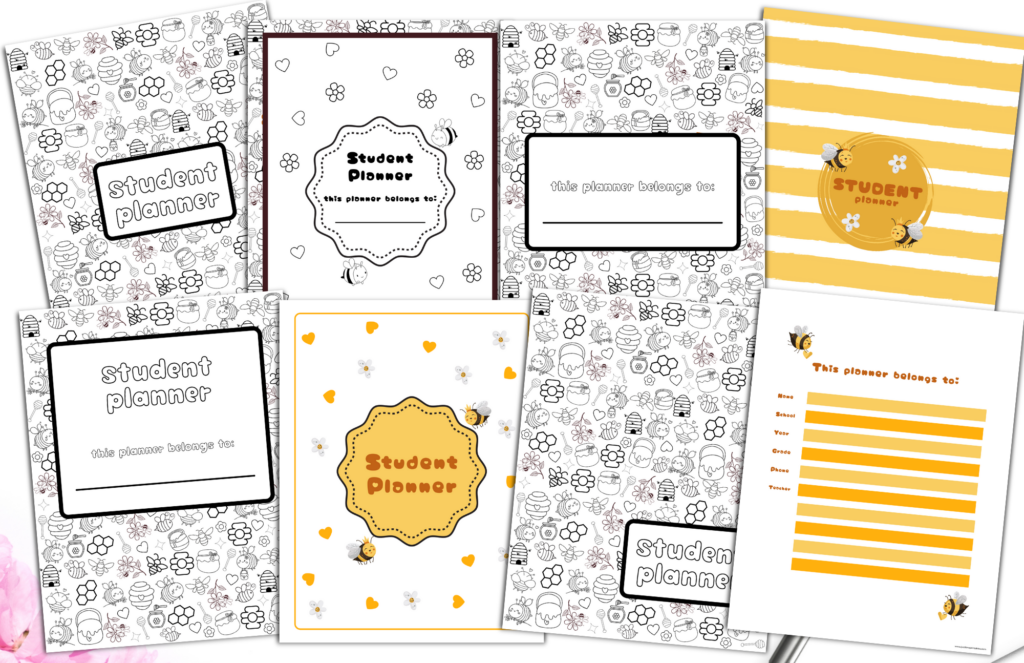 The first page is a cover page for you to customize. This also included coloring cover pages.
You can also check out other designs of our student planner here.
What's in the Student Planner?
Inside you will find:
Yearly Undated Calendar: You can choose between Monday starts and Sunday starts to keep track of important dates.
Yearly

Goal Tracker/Goal Planner: Your goals are important! They can be big or small but they are something you want to achieve. Use this space to write down your goal and then track your progress until it is achieved!

Daily, Weekly, Monthly Schedule: Keep yourself organized by writing down all of your tasks, appointments, and homework assignments for each day of the week. This also includes Monday starts and Sunday starts.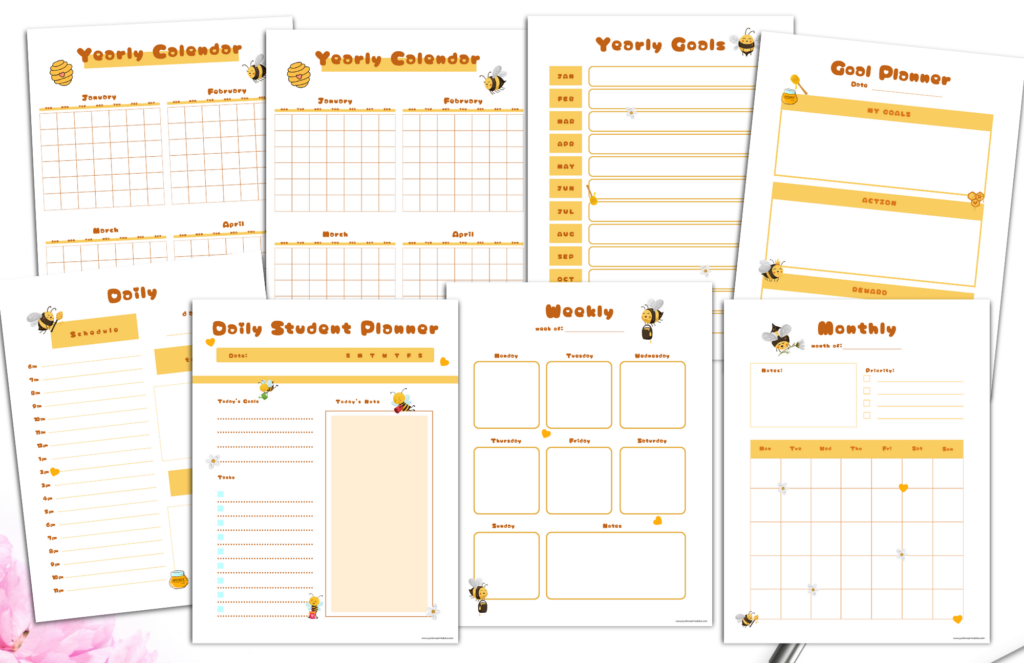 Class Schedule Tracker: You can list your class schedule for the whole school year.
Assignment Tracker/Homework Tracker: Help you to track your assignments so that you will never miss any.
Grade Tracker: Monitor your progress.
School Activities Tracker: Here, you can list down all your school's important events and activities for the whole year.
Project Planner: You can write your ideas for every project.
Reading Tracker/Reading Notes: Help you to keep track of all the books that you have read, are currently reading, or plan to read in the future. You can also put or summarize the books that you have read.
To Do List/My Notes: This is a long list of all the things you need to accomplish. It's helpful because it keeps you organized and prevents you from forgetting anything important!
Study Plan/Study Notes/Reviewer: Organize your study notes!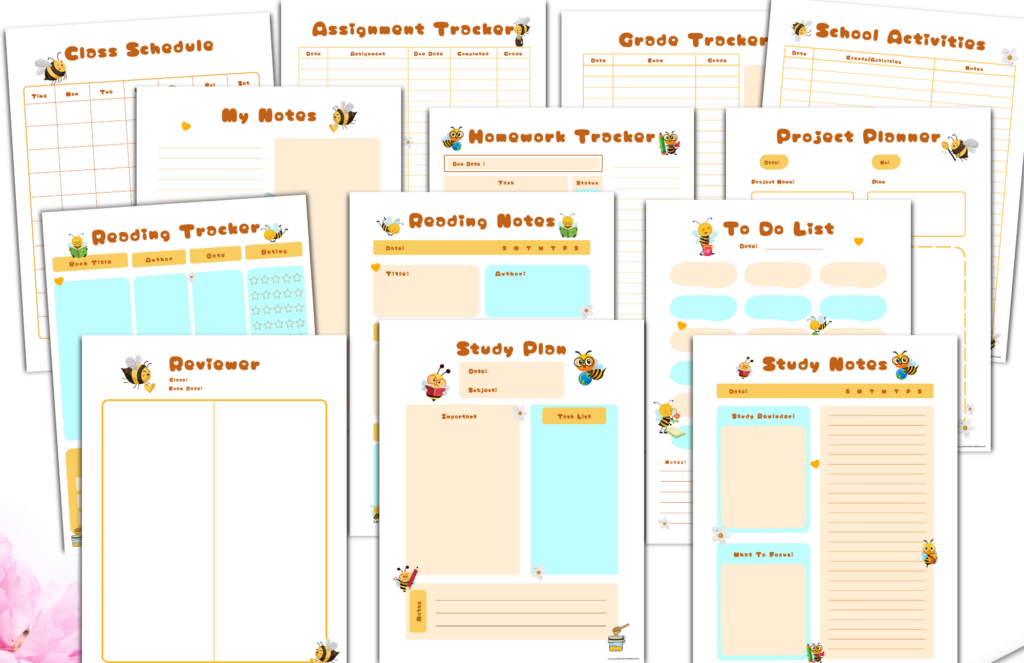 More Trackers!
Habit Tracker, Mood Tracker, Sleep Tracker.
Daily, Weekly, Monthly Meal Plan.
Recipe Card.
Calories Intake Tracker, Water Intake Tracker.
Medication Tracker.
Running Tracker, Weight Tracker, Workout Log.
Savings Tracker, Expense Tracker.
To Buy/Grocery List.
Birthday Log, Contact Info, Password Keeper.
Cleaning Checklist.
Weekend Planner, Travel Planner.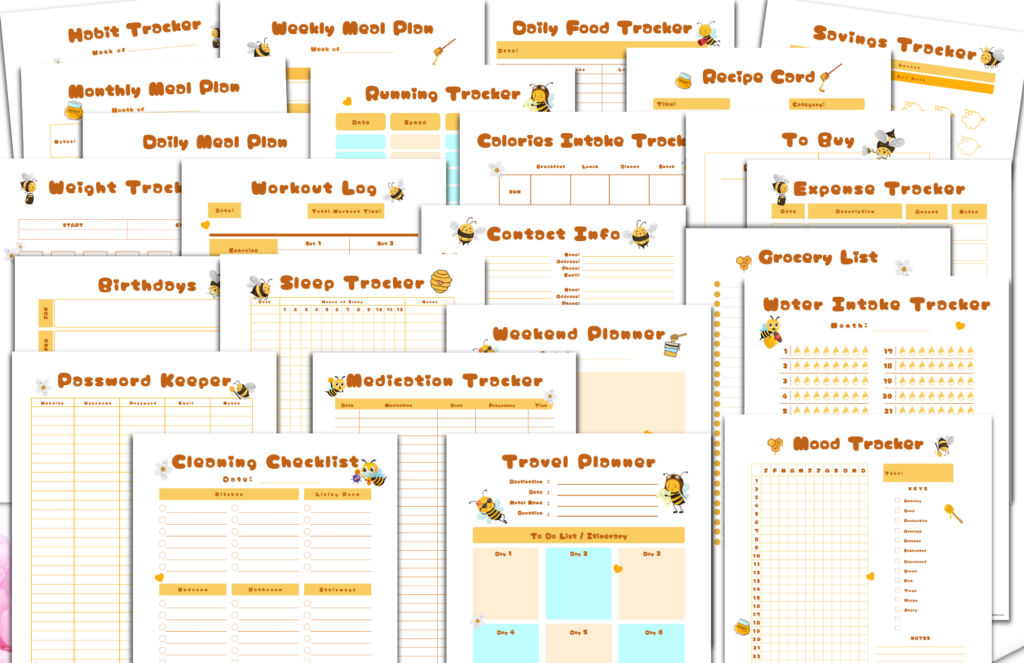 Devotional Planner: To help you focus on your spiritual life.
This can also help you to develop a deeper relationship with God, to make a difference in your life and the lives of others, and more importantly, to help you to grow in faith. I have also included coloring pages.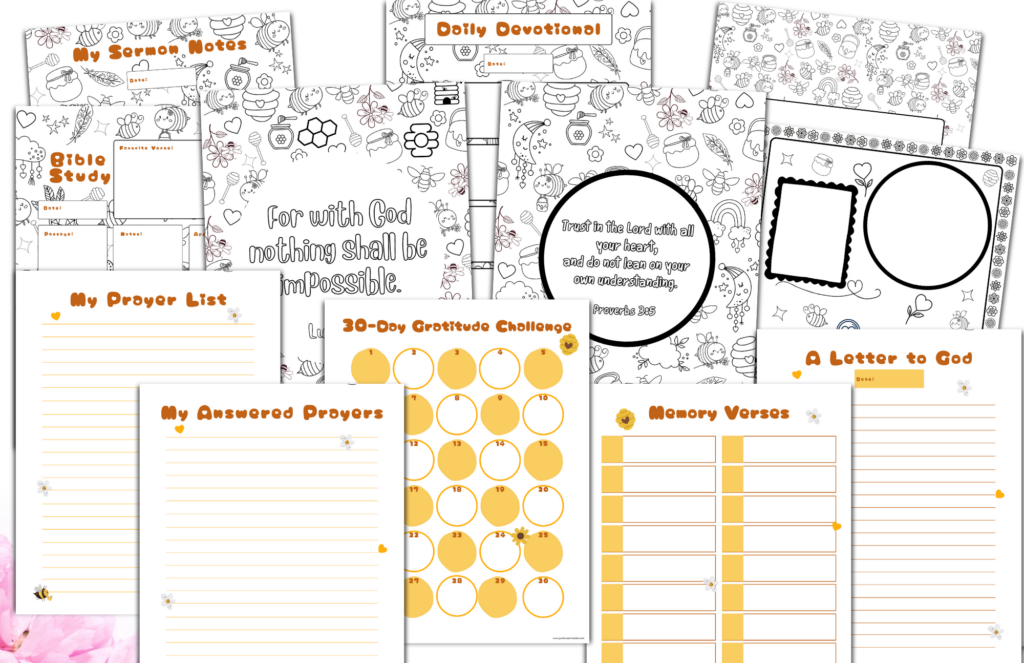 Lastly, more coloring pages and art/doodle pages to relax your mind on your free time.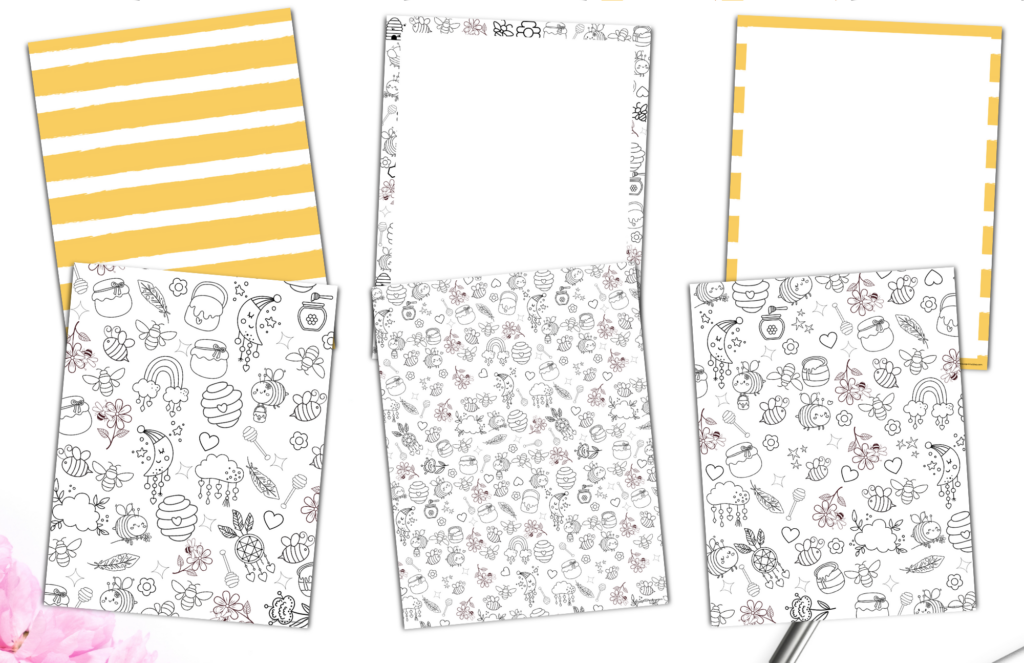 Get your 100-Page Bumblebee-Themed Student Planner now!
To get your free student planner, join and subscribe to our email list. Check your inbox for a welcome email with the planner!
Check out other similar printables
Free Printable Student Planner
Happy planning!