I do believe that it is really important that we develop a personal relationship with God, which I know you will all agree with. Being able to study, meditate, apply, and share the word of God is something that we should practice.
Growing up, my mother would bring us to Sunday school and I remembered participating in church activities, memorizing verses, Bible stories, and so forth.
When I worked in a country where religious gatherings are kept secret, it was also the time when I encountered God again and developed a relationship with Him. During one of our Bible study sessions, a sister in Christ told me to deeply study the Bible, build a personal relationship with the Lord, act on it, and share the Gospel. She even taught me to have my own personal notebook to write down all that I have learned in the Bible and meditate on it. I know I still have a long way to go and I am a work in progress.
But how are we going to do that especially now that we are facing a crisis? Not just the pandemic, but also crisis in our own home, workplace, health, finances, our relationship with other people, and so on. Some of us has this yearly resolution where we plan out our activities, engagements, travel for the whole year. It is equally important that we make it a habit to plan our Bible goals for the year.
This Bible Study Planner printable will help you begin your journey of faith with God.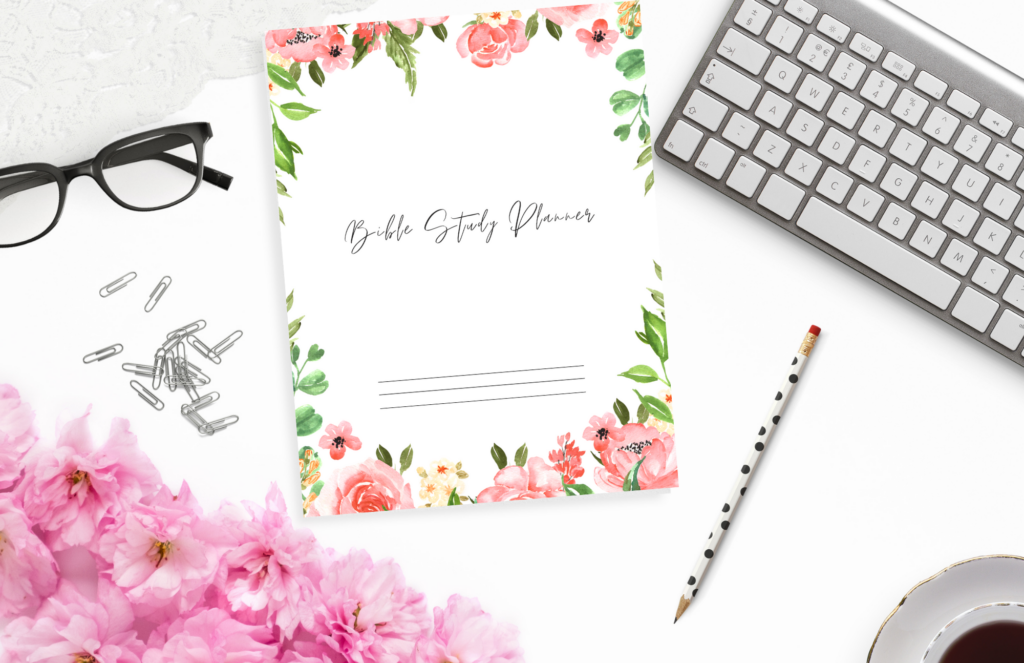 A Bible Study Planner cover page where you can personalize and make it your own.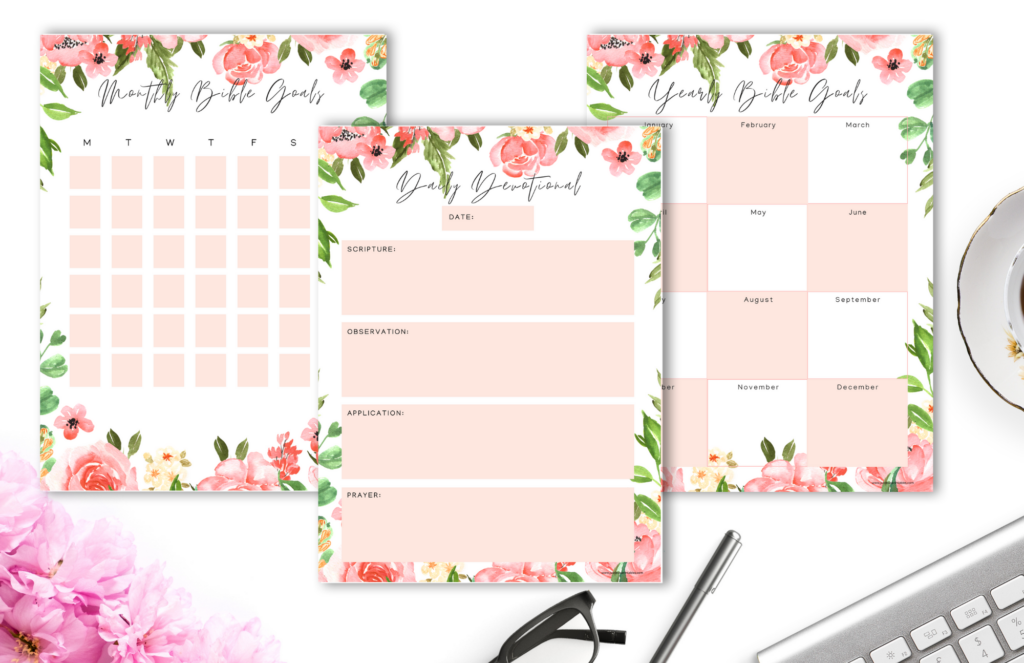 A Daily Devotional page in SOAP format; Scripture, Observation, Application, and Prayer. For Scripture, this part is where you put a particular chapter or passage that you are or will be studying. For Observation, what is the Lord saying to you about the scripture, what you understand about the passage, how God is speaking to you. You may look for keywords, commands, promises, encouragement, and so forth. For Application, how will you apply this to your life. For Prayer, this is your response to what you have read or studied.
I also included Monthly Bible goals and Yearly Bible goals to plan ahead.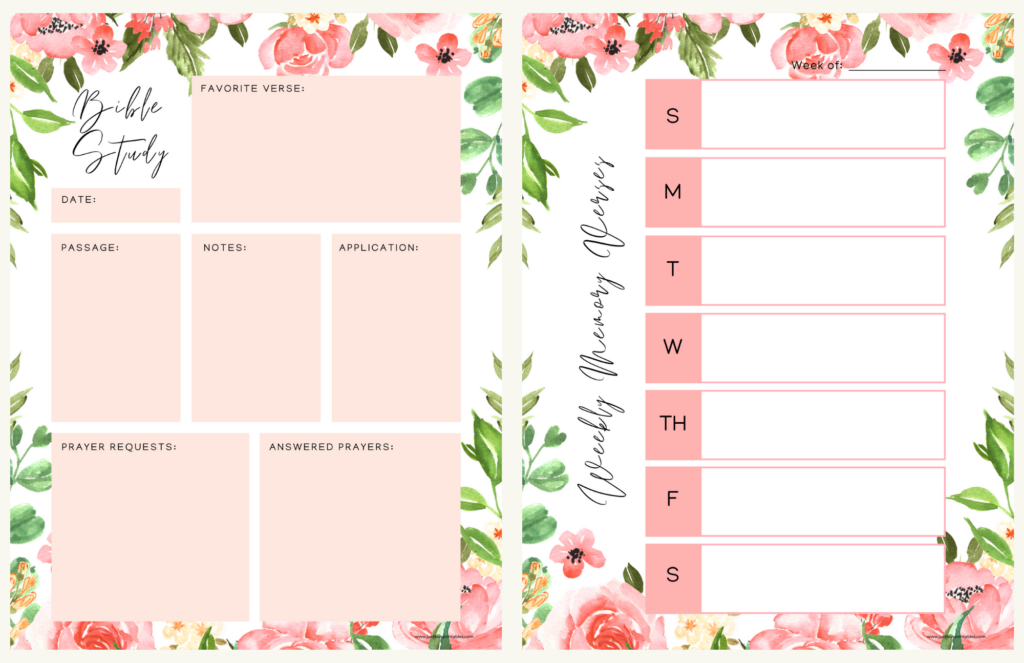 A Bible Study page which is somewhat similar to the SOAP, but in different format. A Weekly Memory Verses page, here you can put your favorite verses that you want to memorize.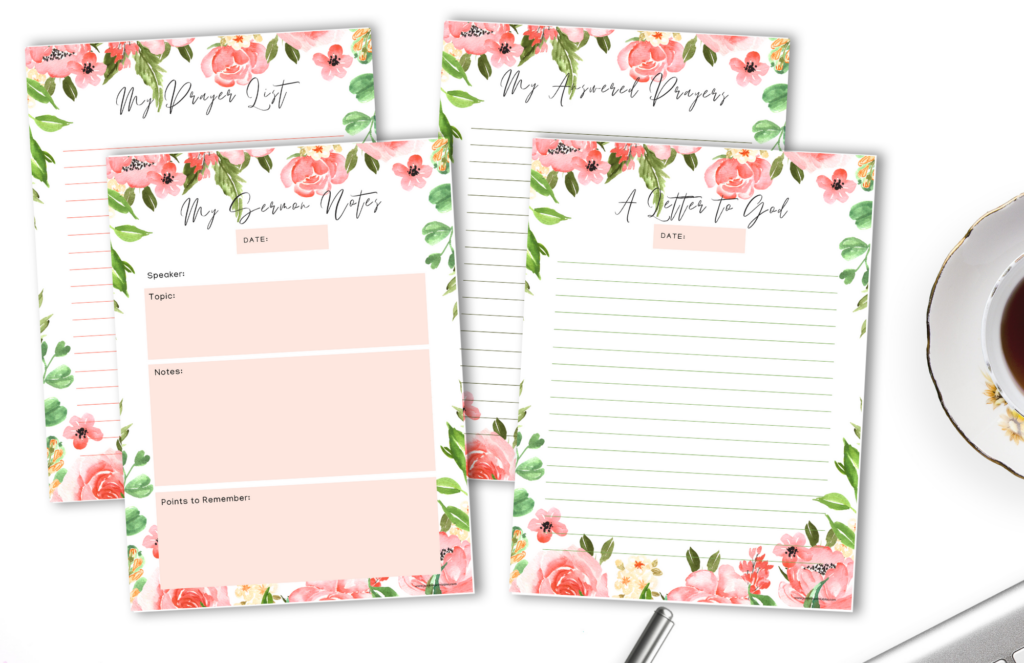 A Prayer List page, An Answered Prayers page, A Letter to God page: basically, your one-on-one conversation with the Lord. Talk to God, tell Him everything you want. This is your personal page.
A Sermon Notes page, something you can bring or write on when you are listening or watching church service.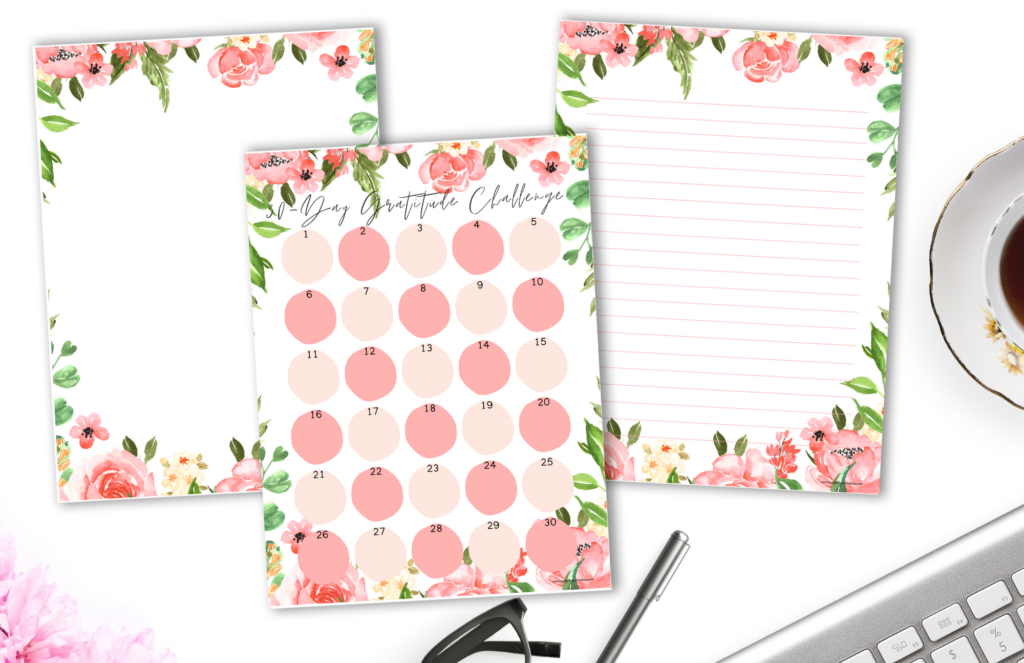 A 30-day Gratitude Challenge page, write the things that you are grateful and thankful for to God.
Blank pages, if you want to add your own section.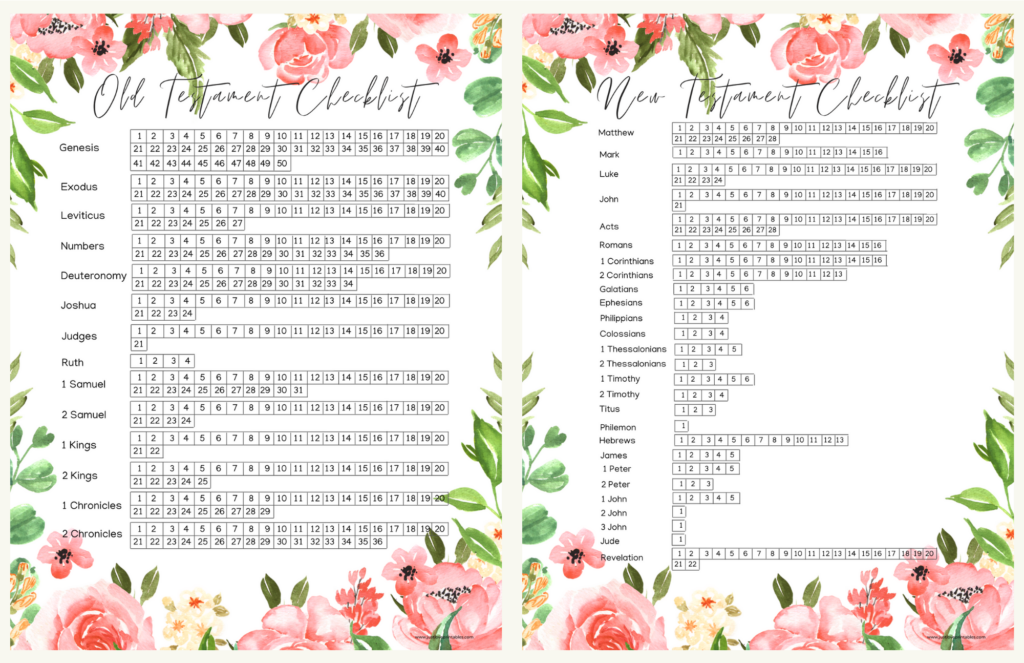 An Old and New Testament Checklist. You will be able to track your Bible reading progress.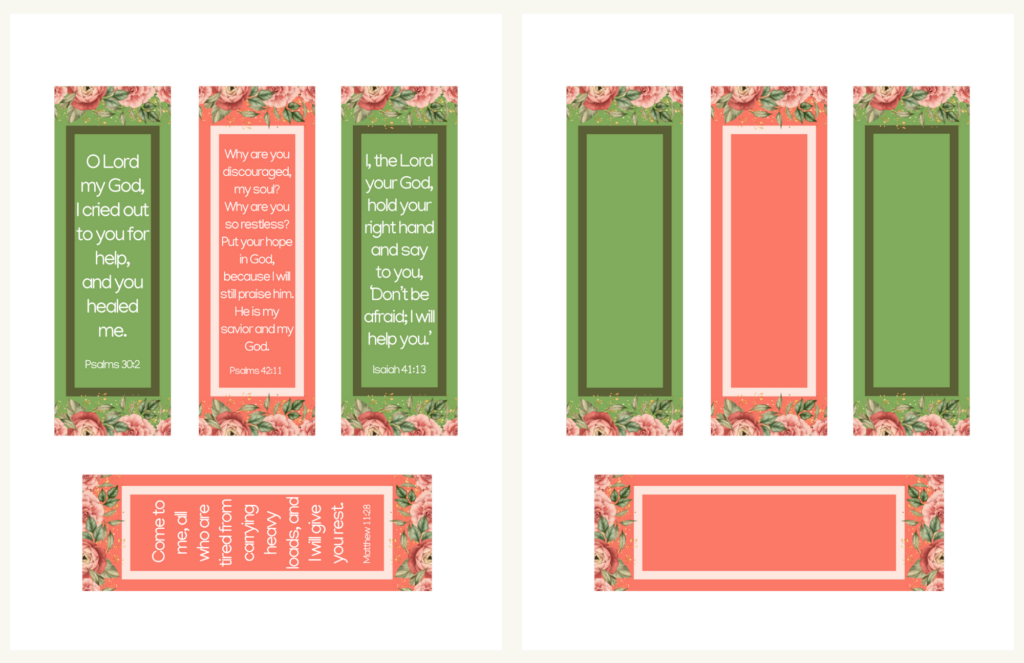 I also made bookmarks with the size of 2 x 6 inches that you can print on a cardstock. You can also personalize your bookmark by putting your favorite verses on the blank one.
We study the word of God not just for information, but for a revelation. This planner will serve as a guide to develop a habit of reading the Bible, meditating the word, know Christ, grow our relationship with Him, apply and share the good news to others.
The Bible Study Planner printable is available in vertical (8.5x11in) and horizontal (11×8.5in) orientation. You can choose from these designs: