As Mother's Day is nearing, are you also thinking about what to give to your mothers?
Our mothers have been instrumental in our life from the very beginning. From teaching us how to walk and talk, to helping us with school projects; there's nothing she wouldn't do for us. Even as we become an adult, she's still there for us when we need her or with a shoulder to cry on. So whether it be a biological mother, adoptive mother, or someone who has been a mother figure in our life – doesn't it make sense that we should honor them?
There are a lot of different kinds of mothers, with a lot of different ways of being great.
But we can't forget the other mothers out there, not least of all because they are just as important and deserving of our admiration.
There are the mothers who are raising children on their own, working two jobs to keep food on the table. Mothers whose kids have gone off to college but still call or text them every day. Mothers who have adopted children into their families, and become a pillar of support for them as they grow into adults.
The mothers who are caring for aging parents. The women who have taken in foster children and given them a home until they could be placed with a permanent family.
And then there's another group of people: those women whose parents raised them without much by way of support from the other parent (if present at all), but despite that, went above and beyond to provide love and encouragement, whether it was through buying you your favorite snack when you got good grades or giving up their day-offs to take you to a park, mall, swimming lessons instead of going out with friends. These women aren't often thought about when Mother's Day rolls around, but they deserve recognition just as much as any mother does.
How can we best honor our mother on Mother's Day? It can help to think about how she shows love to those around her and do the same thing for her.
Just remember, it doesn't take much money to show your appreciation. In fact, the best gifts are the ones you make yourself. Here are some other ways you can show her that you care:
If she likes music, try singing a special song or her favorite song.
If she likes games, play some of her favorite games with her.
If she loves movies, go see the latest blockbuster with her.
If she loves books, buy one of her favorites and read it together.
Write her a letter. It doesn't have to be long — But don't forget to state all the reasons why she is such an amazing mother.
Cook her a meal. When my mother was still alive, her love language was cooking. So if your mother is anything like mine, give her a break and cook for her for once!
Make something with your hands. Whatever talent you have, put it to use by making a gift that expresses just how much you love and appreciate your mother!
You don't need an expensive gift to make your mother feel appreciated.
As a mother myself, a simple hug from my son will do.
Another thing that I would recommend is that coloring pages. Coloring pages are popular these days. It is simple, inexpensive, personalized, and with a special message printable for your mothers. That is why I have created these wonderful printables. You can download and get your Free 10-page Mother's Day Coloring Pages Printable here.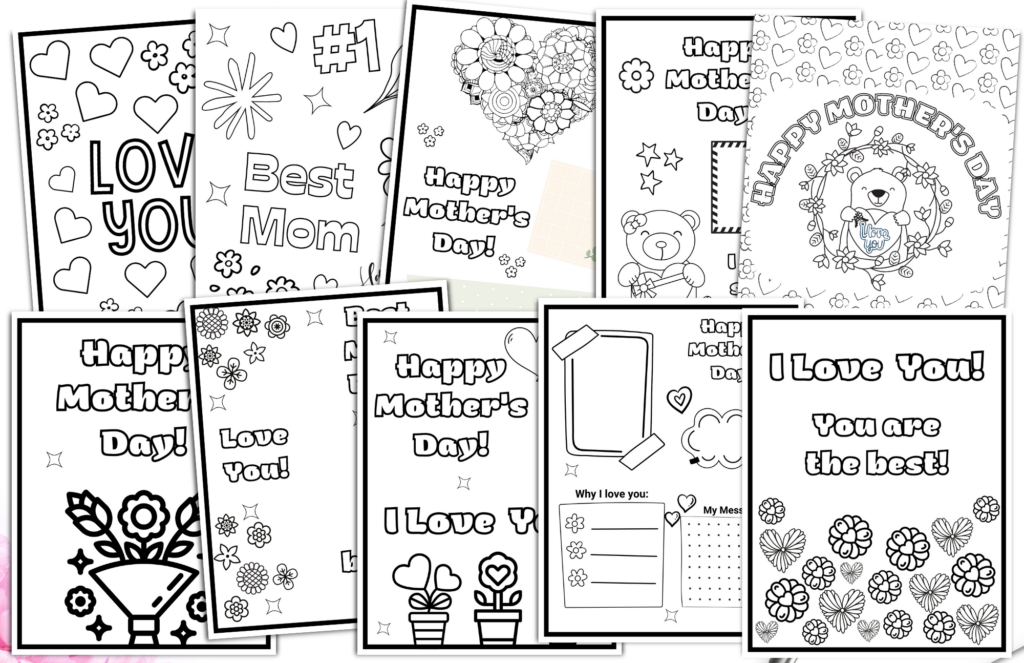 You can also visit and support my shop for more Mother's Day Coloring Pages Printable here. Volume 1 consists of a total of 25 high-quality pages that you can instantly download after purchase.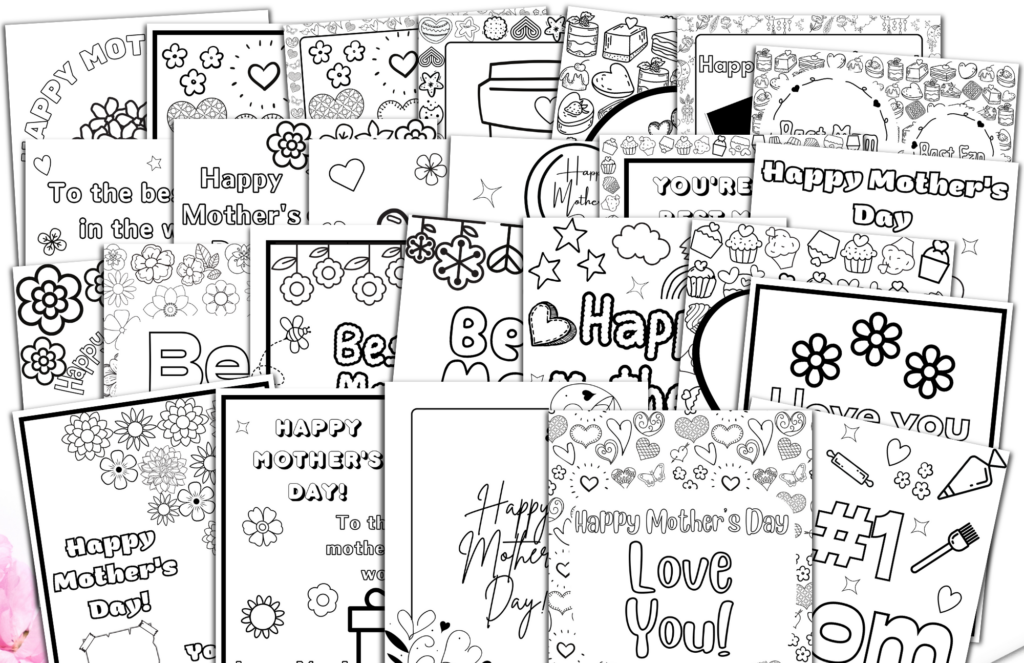 Color these loving printables just in time to send them out for Mother's Day.
Remember to enjoy and put your heart in while doing this. I am certainly sure that your mothers will feel the love you put into it. I just know!
Happy Mother's Day to all amazing mothers in the world!